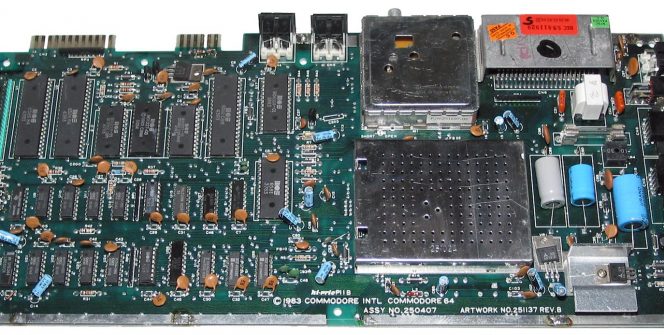 The latest on my C64 repair.
I've tried a dead test cartridge and the result is that the screen flashes repeatedly. This indicates the processor is ok but that something else is broken.
The number of flashes are supposed to represent an error code but I get constant flashing. The flash codes can viewed in the dead test catridge manual in this link C64_Dead_Test_Diagnostic_Manual_(1988-Jan)
It must be said that the dead test cartridge can give misleading information and is to be used in conjunction with other testing methods. An example is that you may get a number of flashes identifying a ram chip but it may be the ram multiplexor is faulty so beware.
I noted that a one of ram chips was running very hot compared to the others based on a touch test. I socketed and replaced the ram chip but still get the same flashing.
I have purchased a oscilloscope so will report back with the results soon.