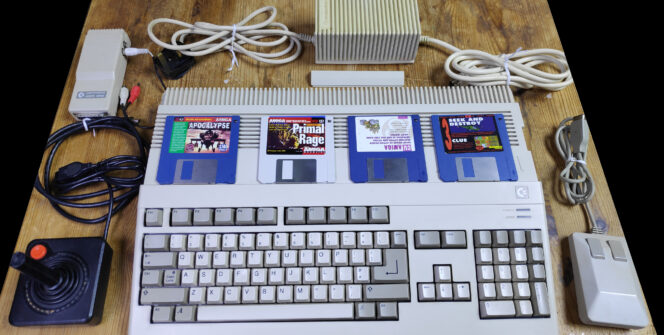 This has been sold however another is available
Completely rennovated and fully tested. This particular Amiga has hidden talents sporting a turbo pistorm.
Fully recapped
An excellent clean and tidy example with no discoloration.
Thanks to the pistorm its fast, blindingly fast with speeds in excess of an Amiga 4000.
It can go faster thanks to the installed active cooling by overclocking the raspberry pi although this is not recommended.
The pistorm provides a massive 128Mb of ram, 4Gb hard disk and output to HDMI.
Can easily switch processor or kickstart rom by simply editing a config file and rebooting the amiga.
Can easily transfer software to and from the Amiga over wifi and add hard disks directly configured in WinUAE
Includes:-
Amiga 500 Fully Tested
PISTORM Upgrade with Quiet Active Cooling
Raspberry pi with 5g Wifi
68020, 68030, 68040 Processor Emulation
Interchangeable Kickstart 2, 3.1, 3.1.4
128 mb of RAM set in PiStorm
32 Gb SD card full of games and utilities including RTG Games
Original Tank Mouse
Power supply
Joystick
Custom Side Port Cover for HDMI Cable. Original Cover Included
A520 Modulator with RF and audio cable
Some floppy disks for an authentic retro experience

Includes free delivery to UK only