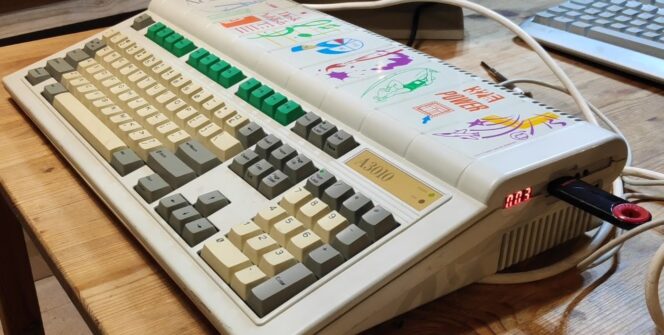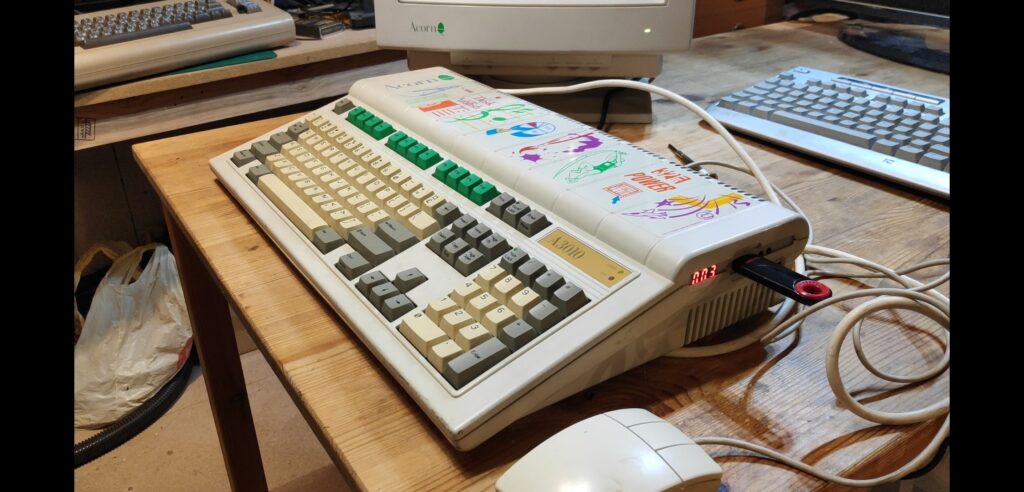 This covers removal of the floppy drive and replacing it with a GOTEK USB drive. Additionally replacing the CMOS battery with a modern maintainable equivalent.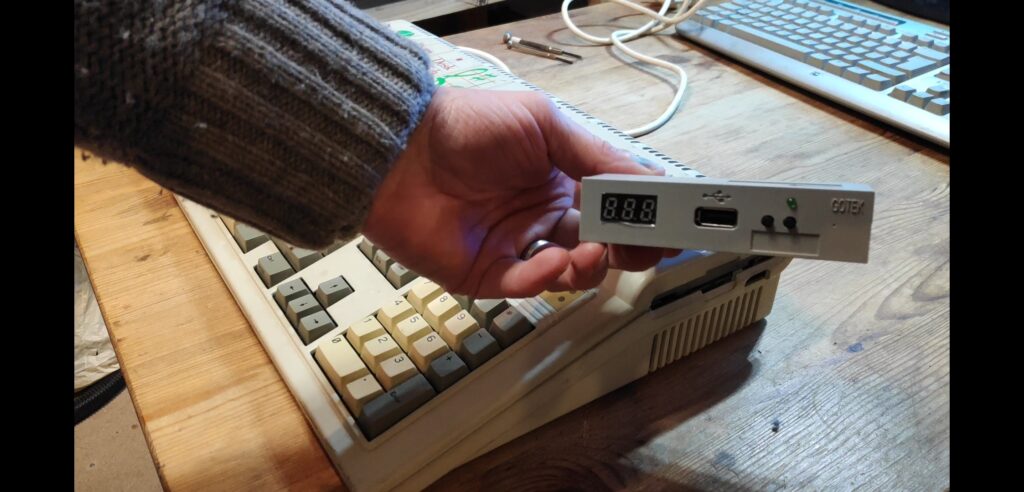 Ensure you are wearing a antistatic wristband to prevent damage to the sensitive chips inside this machine.
Unplug the machine from the mains.
Turn the machine upside down and remove the three screws at the front.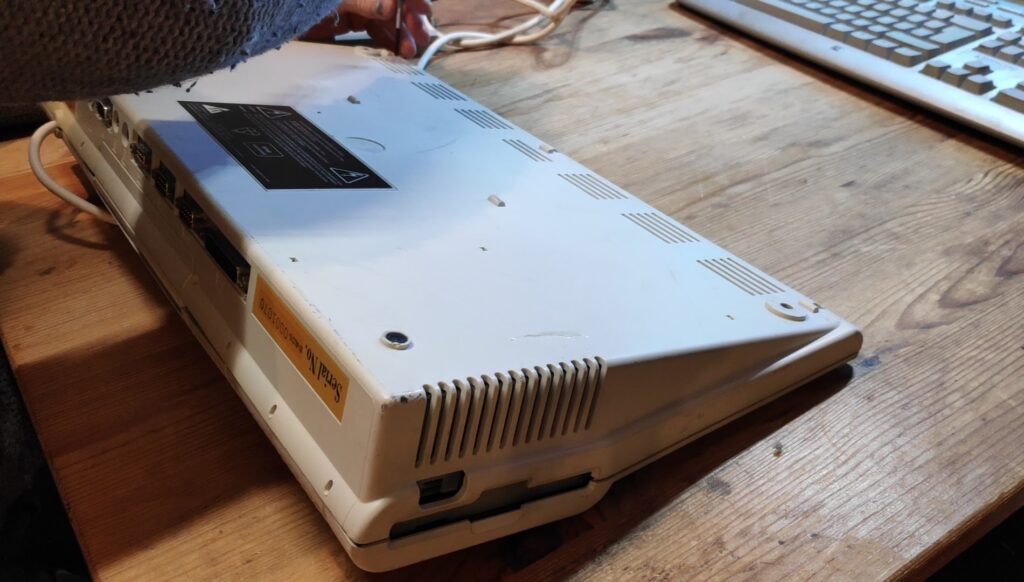 Carefully turn the machine back on its feet and gently open the case from the front. There are clips holding the case together at the back so be careful not to break these by opening too fast. You may need to gently work the case apart.
With the case removed the keyboard connectors will carefully need removing. Using your fingers gently prize each ribbon connector from its socket then remove the keyboard by gently lifting and carefully removing the ribbon cables through the slot in the shielding.
The shielding can now be removed by removing the three screws at the front. Then slide the shielding towards the front approximately 5mm to clear the tabs at each side. The shielding can be gently lifted to reveal the speaker cable underneath. Remove the speaker cable connector and lift the shielding clear.
tbc..
These machines contain a battery to preserve the configuration settings in CMOS memory. Unfortunately these batteries are prone to corrode damaging the internal motherboard so for safety the battery was removed from this machine.
Following removal of the CMOS battery to prevent corrosion it was discovered on powering up the machine the display was blank.