£7.99 – £8.99
Gotek USB disk drive base for use in Amiga 600/1200 computers.
There is no need to cut the Amiga computer case, and the buttons and USB port can be accessed and used easily through the disk slot.
Also the disk drive button port will be covered so no hole is being left.
Description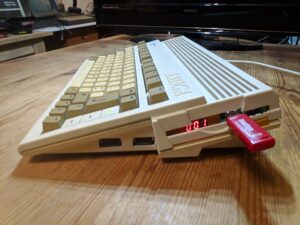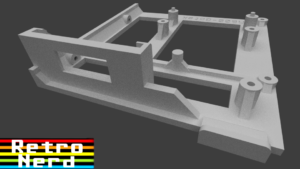 Commodore Amiga 600/1200 Gotek Drive Base fits perfectly in your Amiga 600/1200 without the need to make any case alterations.
Securely holds your Gotek drive in place.
Easy access to the USB port
Current file easily visible through the standard disk slot.
OLED and 7 Segment display options available
Installation video available here https://www.youtube.com/watch?v=xty_WJf9n7U&t=11s
Free Delivery to UK Only
Additional information
| | |
| --- | --- |
| Base Type: | Amiga 600 7 Segment, Amiga 600 OLED, Amiga 1200 7 Segment, Amiga 1200 OLED |