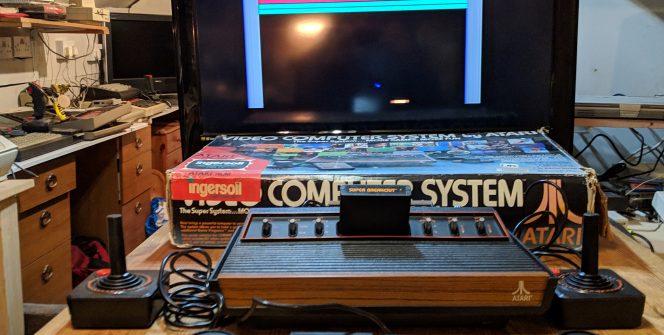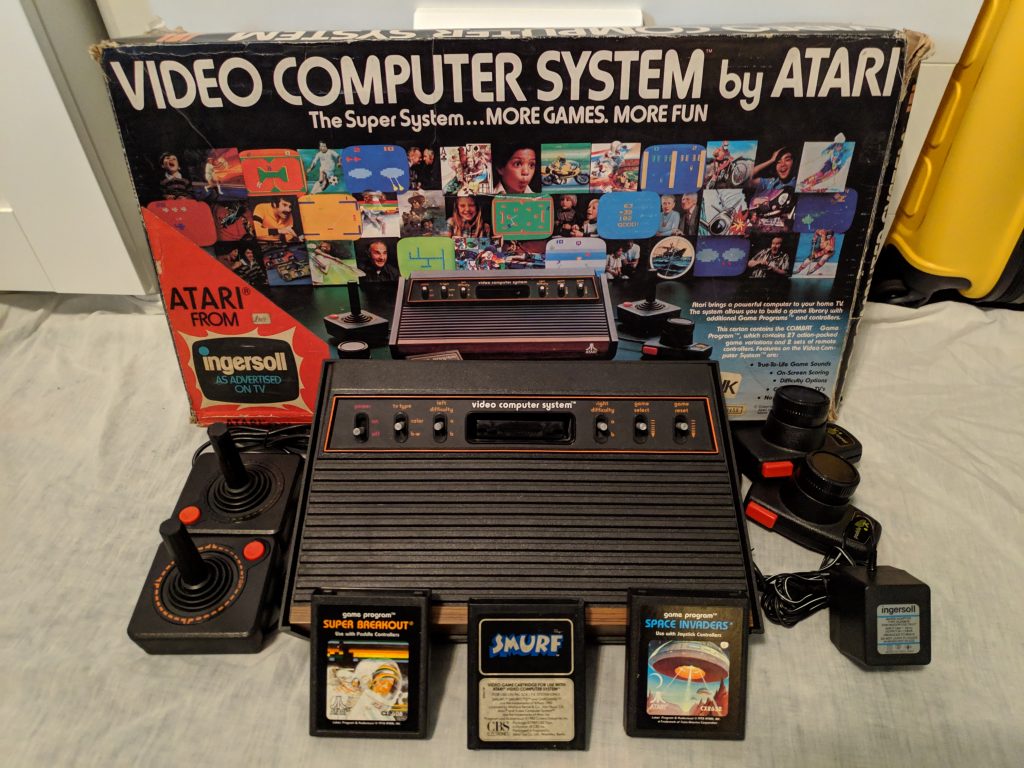 https://www.ebay.co.uk/itm/133158111658
THE ORIGINAL CLASSIC VINTAGE ATARI CX2600 VIDEO COMPUTER CONSOLE ORIGINAL BOX INCLUDED

*** SOLD ***

FULL WORKING ORDER

All In very good condition for age as seen in Pictures

Included in Box :

Atari Video Computer System Console Unit, in it's original box, including packaging

Original AC Adaptor power supply.

Two Original Joystick Controllers

Two Original Paddle Controllers

Super Breakout Cartridge

Smurf Cartridge

Space Invader Game Cartridge

Component Video and Audio Cables

Play all the classic cartridges conveniently with the Atari 2600 console. This video game console was released in 1977 and the first console by Atari. Powered by the MOS 6507, 1.19 MHz CPU, this Atari console delivers a classic retro gaming experience with speed and efficiency. This particular model lets you enjoy games on new TVs having composite cable connections. This video game system ensures a vibrant display enhancing the gaming experience.
https://www.ebay.co.uk/itm/133158111658